Deodorant that leaves no trace
Comes in a plant-based tube you can recycle or compost.
Safe & Effective
Sustainable Design
Clean Ingredients
AWARD-WINNING FORMULA
No nasties like aluminum, parabens or sulfates
ACTIVE PROTECTION
Fight daily odors to stay fresh & confident
LONG LASTING
Get months of daily use from each stick
GENTLE ON SKIN
Sensitive formula with no harmful chemicals
NO PLASTIC, EVER
Stop the billions of tubes we waste each year
NO LANDFILL
Just recycle or compost it when you're done
PLANT-BASED MATERIALS
Each tube biodegrades months after disposal
TRAVEL FRIENDLY
Easy to travel with and take on-the-go
NATURAL FORMULA
See our full ingredients list in the FAQs below
ALUMINUM FREE
Be safe and let your body do it's natural thing
NO PARABENS OR SULFATES
Don't risk it with cheap name brand formulas
NO ANIMAL TESTING
Cruelty-free like deodorant should be
Easy to use.
1.  Push up from bottom
2. Apply to your pits
3. Feel fresh & confident
FAQs
Is it better than regular deodorant?
Wellow is a safe and natural alternative to traditional deodorant. It is has no harmful chemicals or toxins, which generally means less irritation, fewer razor bumps and more smoothness. Plus it looks and smells amazing, because that matters too.
Is it safe for sensitive skin?
Our deodorant is formulated to be mindful of sensitive skin. If you are allergic to baking soda or sensitive to fragrances, we'll be launching new formulas in the near future that are friendlier for your body care needs.
What are the ingredients?
Caprylic/Capric Triglyceride · Arrowroot Powder · Sodium Bicarbonate · Stearyl Alcohol · Shea Butter · Coconut Oil · Polyglycerol-3 Beeswax · Sweet Almond Oil · Hydrogenated Castor Oil · Jojoba Esters · Fragrance* · Triethyl Citrate · Tocopherol · Soybean Oil · Activated Charcoal & Rosemary Extract**

*Our scented deodorants include a proprietary blend of oils. Based on FDA recommendations, we use the term fragrance to refer to these oils.

**Only in our Charcoal & Cucumber Lime formula.
What if it doesn't work for me?
This rarely happens, but if it does, let us know within 7 days of receiving it and we'll send you a refund, no questions asked. See our Returns Policy for all the details.
---
Customer Reviews
Definitely worth it!
I've been using less deodorant during COVID but have been motivated to make some life changes in 2022 and look for sustainable alternatives to my everyday care products. I'm so happy I found Wellow! It worked like a charm for me the first week I started using it. A+
Nice
Does the job, no complaints, will order again
Thank you Wellow
I'm loving the Coconut and Vanilla scent. Mmmmm…so yummy!!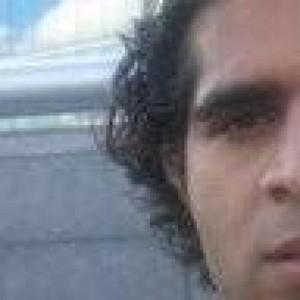 AC
12/17/2021
Ajay C.

United States
Love the product but the Charcoal version doesn't work for me.
I love the design and simplicity of the product. However, after a month of giving it a go the charcoal version causes irritation. Is there an alternate scent that you can recommend?
Hi Ajay, Sorry to hear that the charcoal scent is causing irritation. Our bodies are all a little different, so it's hard to know what the culprit is in your case. Either of our other scents are worth a try if you haven't sampled them (Coconut & Vanilla or Bergamot & Citrus). We're also working on more sensitive skin formulas in the background. Thanks! Team Wellow
11/14/2021
MARC M.

United States
I recommend this product
2nd order. Now I'm a customer
Very pleased with my first and 2nd orders from wellow. Product works great and smells great. And no plastic. Love it.
Thanks Marc! We really appreciate it.