Deodorant that leaves no trace
Just recycle or compost it when you're finished.
Safe & Effective
Sustainable Design
Clean Ingredients
CLEAN FORMULA
No nasties like aluminum, parabens or sulfates
ACTIVE PROTECTION
Fight daily odors to stay fresh & confident
LONG LASTING
Up to 3 months of daily use per stick
GENTLE ON SKIN
Sensitive formula with no harmful chemicals
NO PLASTIC, EVER
Stop the billions of tubes we waste each year
NO LANDFILL
Just recycle or compost it when you're done
PLANT-BASED MATERIALS
Each tube biodegrades in as little as 3 months
TRAVEL FRIENDLY
Easy to travel with and take on-the-go
NATURAL FORMULA
See our full ingredients list in the FAQs below
ALUMINUM FREE
Be safe and let your body do it's natural thing
NO PARABENS OR SULFATES
Don't risk it with cheap name brand formulas
NO ANIMAL TESTING
Cruelty-free like deodorant should be
Easy to use.
1.  Push up from bottom
2. Apply to your pits
3. Feel fresh & confident
FAQs
Is it better than regular deodorant?
Wellow is a safe and natural alternative to traditional deodorant. It is has no harmful chemicals or toxins, which generally means less irritation, fewer razor bumps and more smoothness. Plus it looks and smells amazing, because that matters too.
Is it safe for sensitive skin?
Our deodorant is formulated to be mindful of sensitive skin. If you are allergic to baking soda or sensitive to fragrances, we'll be launching new formulas in the near future that are friendlier for your body care needs.
What are the ingredients?
Caprylic/Capric Triglyceride · Arrowroot Powder · Sodium Bicarbonate · Stearyl Alcohol · Shea Butter · Coconut Oil · Polyglycerol-3 Beeswax · Sweet Almond Oil · Hydrogenated Castor Oil · Jojoba Esters · Fragrance* · Triethyl Citrate · Tocopherol · Soybean Oil · Activated Charcoal**

*Our scented deodorants include a proprietary blend of oils. Based on FDA recommendations, we use the term fragrance to refer to these oils.

**Only in our Activated Charcoal formula.
What if it doesn't work for me?
This rarely happens, but if it does, let us know within 7 days of receiving it and we'll send you a refund, no questions asked. See our Returns Policy for all the details.
---
Customer Reviews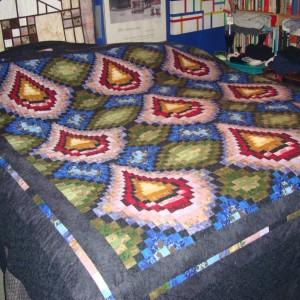 LA
09/09/2021
Lowell A.

United States
I recommend this product
Finally no itching !!!
I am very pleased with Wellow. Finally a deodorant that doesn't make me itch. I tried just about every deodorant on the marked and all of them didn't work for me. I would use baby powder and that was powder everywhere THANKS WELLOW !!!
Love it, glad to hear Lowell!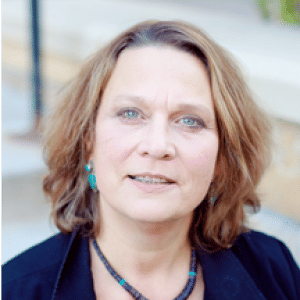 HR
09/08/2021
heather R.

United States
I recommend this product
best deodorant so far
I love this product-- I have tried many natural deodorants and found them al weak, or products that left me smelling worse, not better, when they ran out. Wellow's scent was lovely, mild, does not set off scent-sensitivities, the deodorant was effective, and my own odor mixed well with it as it faded. love the non-plastic packaging-- but I made the mistake of using it when I was still damp from the shower-- the cardboard welled and I can't get the cap back on. I'll just keep the next one dry.
Thanks for posting your review Heather!
09/06/2021
Camryn

United States
I recommend this product
I'm a sweater, and it WORKS
I was driving into the sun the other day and noticed I was sweating a ton. It's the middle of summer and I knew I had forgotten to reapply, so I did a smell check to see how bad the damage was. I was shocked that there was absolutely no BO smell. Just the lovely smell of coconut vanilla 10 hours after I had applied it. Definitely my new go-to deodorant.
Love this! Thanks Camryn.
08/18/2021
Mary C.

United States
Love the cardboard packaging but…
The deodorant works great for all day odor control, the scent is great and I have had trouble with sensitive skin issues with natural deodorant in the past that I don't have with this product. Also I really appreciate the recyclable packaging but they need to work on the package just a bit. The lid frayed a little as soon as I opened the package and I'm not able to fit the lid back on so I worry about the deodorant drying out. If they can sort that piece out this would be the perfect product.
Hi Mary, it sounds like your tube may have arrived slightly damaged. Please send a photo to our support team at hello@bewellow.com so we can troubleshoot this for you. The lid is definitely supposed to fit! Let's make this better.
08/11/2021
Marissa

United States
It Works!
Usually if I try a new deodorant I need to give it a couple of days to work, but surprisingly this worked right away and lasted for way longer than I thought it would. Would definitely recommend when looking for a plastic-free alternative to deodorant buying. I got the vanilla and coconut scent.